5 Amazing Types of Windows for Loft Conversions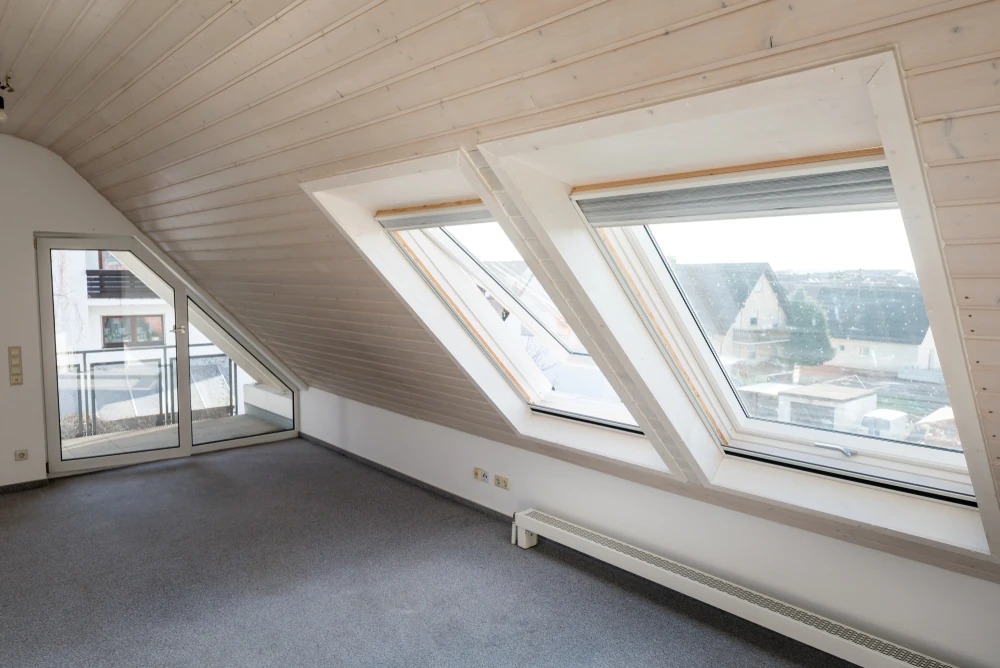 One of the most important aspects of a loft conversion is your choice of windows. This is because the windows determine the amount of natural light and fresh air your space will get.
If you aren't sure where to start, here are the 5 Amazing Types of Windows for Loft Conversions.
Dormer Windows

Skylights or Roof Windows

Balcony Window

Casement Windows

Gable End Windows
Dormer Windows
Dormer windows are one of the most frequently used windows in loft conversions. It's installed vertically at the slopes of your roof, creating a box shape that provides light and headroom into your loft. You may need planning permission for these types of windows.
Skylights or Roof Windows
Roof windows and skylights are an easy way to get light into your conversion. They fit right into your existing roof, providing direct light down into your new space. Sometimes these windows are called Velux windows, named for the most popular brand of skylight windows in the UK.
Balcony Window
Balcony windows, or Juliet balconies, are a beautiful way to add light to your loft conversion. They will add design and character to your home, setting it apart from other loft conversions. Depending on space and safety concerns, you can build balcony windows with railings and protective glass.
Casement Windows
Casement windows are similar to the rest of the windows in your home. Not all loft conversions can fit them, however, and they can restrict openings. They also need to be compliant due to safety regulations. If you can get casement windows into your conversion, they're easy to open and let in plenty of light.
Gable End Windows
If you have a home with a ridged roof, the gable is the point where the walls of the building meet to form a triangle. Gable end windows work within this space to make a pleasing looking window that flows with the shape and design of your home. In some cases, you may be able to work these into a dormer loft conversion.
Are you still confused what type of loft conversion windows are best for your loft?
Get in touch with Doran Bros, we have the experience to help you decide which type of loft conversion windows would be best for your Loft. We are loft conversion specialists in South West London. As a leader in home and garden renovation, we can help make your home your dream home.