6 Loft Conversion Storage Ideas to Maximise Your Space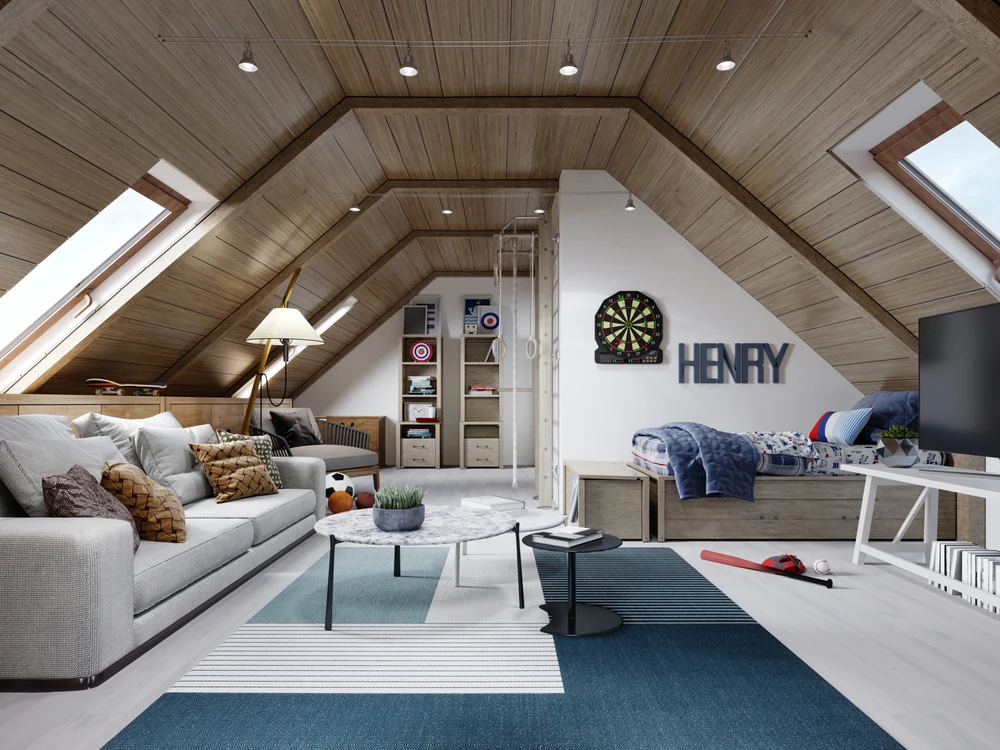 Storage is integral for any space and especially so for loft conversions where space is at a premium. With clever use of space and custom design, you can easily have the loft conversion of your dreams and the storage space you need.
Check out these 6 Loft Conversion Storage Ideas to Maximise your Space
1. Window Seating
A window seat in your loft can be a great idea for loft storage solutions in small spaces. This can have dual purposes of both functionality and a comfortable place to relax with hidden storage in a tricky space that would otherwise be wasted.
2. Floating Shelves
Floating shelves are one of the most flexible and adaptable loft conversion storage solutions ideas because they can be installed either as a multiple-shelf arrangement or a stand-alone shelf. The beauty of the floating shelf is that it allows you to add a little storage space in awkward spots while looking contemporary and stylish.
3. Budget baskets and boxes
Decorative boxes or baskets can add storage opportunities in creative and artistic ways and add a rustic charm and style to the overall look of your newly converted loft conversion space.
4. Work with the unusual angles
Loft spaces often have unusual angles because of where the room is located in the house. You need to make use of every nook and cranny, even if they are awkward spaces. By designing and installing custom storage in these areas you can create additional storage.
5. Under the bed
As far as loft conversion storage ideas go, under-bed storage is a simple and easy way to store items that you might not need to access daily. Or you could take it a step further and use a bed base with drawers or open shelving, so you have easy access to items.
6. Custom-built storage
Lofts come in all (unusual) sizes and shapes, so installing custom-built storage can be a great way to make the most of your converted loft space. Doran Bros specialises in loft conversions in South London. You can count on them to build custom storage that will maximise your storage space in the loft.
At Doran Bros, we are committed to working with our customers in South London to ensure that they get the most from their loft conversion in Southwest London. Our team has the expertise and knowledge and expertise to make your dream conversion a reality.