6 Common Mistakes to Avoid When Planning a House Extension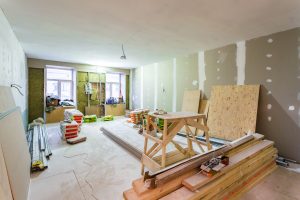 Doing a house extension is exciting and overwhelming at the same time. The tremendous pressure for perfection whilst keeping a firm grip on your budget is stressful. Doran Bros are your go-to experts for house extensions in South London.
In this article, we share some of the mistakes to avoid in home extension projects to make sure you get the dream renovation you've been waiting for.
6 Common House Extension Mistakes to Avoid
1. Not creating a lighting plan early on
Adequate and attractive lighting in a room is crucial. Plan ahead and think about where (and what type of) lighting you need for functionality and what you want for ambience and style.
2. Not matching the extension with the existing house
Flow is an important aspect of interior design and there are some tricks you can use to create cohesion throughout your entire home. Using colour (paint or décor), flooring, and wall texture can create a seamless flow between your new extension and your existing house.
3. Not checking whether your furniture will work in your new space
During the planning stage, make sure the furniture you have will work in the new house extension. If not, you may need to plan for custom furniture or built-in areas as part of the design plans.
4. Not planning for enough natural light
With a thoughtfully positioned skylight and large sliding doors, your room extension will always have plenty of natural light and help you reduce your electricity bill to boot.
5. Missed opportunities for extra storage
Storage might not seem sexy – but neither is clutter. And we can all agree that there's no such thing as too much storage! Rather than fight the frustrations of daily clutter, prepare for it. Have your architect hunt down every square inch of potential storage and add it to the design plans.
6. Not having enough power outlets for tech gadgets
In today's world where ALL family members have tech devices (and most have multiple devices and gadgets), don't forget to provide sufficient power outlets, USB power stations, etc in the right places to keep everyone happy and powered up.
Are you ready to get started on the house extension you've been dreaming of all these years? Doran Bros specialises in house renovations, conversions, and home extensions in southwest London. Get in touch today for a free consultation and let's get your project started!