What is the Average Timeline for a Loft Conversion?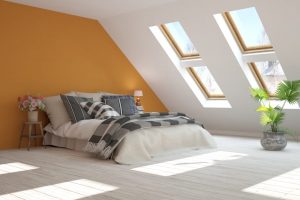 Adding a loft conversion into your South London home is not only a fantastic way to expand your living space, but it will also add value to your property!
Every loft conversion is unique, so the timeline will vary a bit from project to project. However, depending on what type of conversion you want, the same general loft conversion timeline can be used. Like all remodels, loft conversions require careful planning and are typically carried out in three phases – design, planning, and building.
Here is a breakdown of the average timeline for a loft conversion.
How Long Do Loft Conversions Take?
Design Stage
This is the fun part of the process where you get to work with a design team to create the loft conversion of your dreams. This design phase usually takes 2- 4 weeks.
Planning and Building Permission
Once the final design has been approved, the plans are then submitted to the local planning and building control office to get any necessary permissions. This can often take 4-6 weeks.
Building Loft Conversion Timeline
As soon as the planning has been approved, it's time to get started!
Week 1
The preliminary work begins – materials are delivered and if the roof needs modifications they will build scaffolding and begin modifying the roof.
Week 2
If you're doing a loft conversion, you need access to it! Builders will begin to fit the staircase during this time and also bring in electrical and plumbing teams to start work.
Week 3
The next step is getting the walls insulated, plastered, and installing windows which is typically pretty quick.
Week 4
Electrical, plumbing, and carpentry are completed.
Week 5
The final phase includes finishing up the roof and starting to add finishes and decor to the interior.
Week 6-8
The final touches are applied to the project and then you get to move into your new and dreamy loft conversion!
The timeline above is for a Mansard loft conversion that requires roof modifications. For other types of loft conversions, see the timelines below:
Velux loft conversions are the simplest and take less than four weeks to complete.
Depending on how much of a roof modification is needed, the dormer loft conversion timeline is usually around four to six weeks.
The hip to gable loft conversion timeline is about 6 weeks.
Start Working with The Best Loft Conversion Company in London Today!
If you are considering a loft conversion in South West London, contact the expert loft conversion specialists in London at Doran Bros. Construction today for a quick consultation with us.