The Benefits of Adding a Balcony to Your Loft Window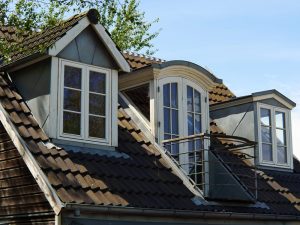 Let's face it, who doesn't love a balcony? Think Romeo and Juliet! Being able to sit outside on a summer's eve to watch the sunset with a glass of wine and good company is something most of us dream of. Converting a loft's dormer window by adding an external balcony is easy and it can add extra outdoor living space as well as value to your property.
In this article, we will cover the benefits of adding a balcony to your loft window as well as the different styles and types available.
Benefits Of A Loft Window Balcony
One of the primary benefits of adding a loft window with a balcony to your home is the additional outdoor living space it provides. Another benefit of adding a loft conversion with a window balcony is that it will give the interior a brighter, airier, and more open feel. The added height of the glass doors will also give you better views of your surroundings.
TYPES OF WINDOW BALCONIES
Velux Balcony
A Velux balcony window system gives you two window options: one is vertical and another is sloping. They can also be grouped together for a custom balcony solution. This option allows for a lot of natural light to fill the interior.
Fixed Eternal Balcony
This type of roof balcony with windows is built by cutting a space for the door opening into the roof slope and building a balcony area of your choosing off the side of the house. This greatly expands the usable space of the loft area. For this type of buildout, you may need planning permission so make sure to check with your builder.
Juliet Balcony
These are the most affordable loft conversion balcony styles. It can be as simple as a metal railing across the opening. Installation doesn't require much additional work and they can provide tons natural light and air for the inside of the loft space.
Best Loft Conversion Company In London – Doran Bros. Construction
If you're interested in doing a loft conversion in Southwest London, the first step is to consult with a loft conversion specialist in London such as Doran Bros. Construction. We have plenty of experience with loft balcony windows conversions and we are one of the leading builders in the greater London area. We will get your project done right from start to finish!