Five best ideas for loft conversion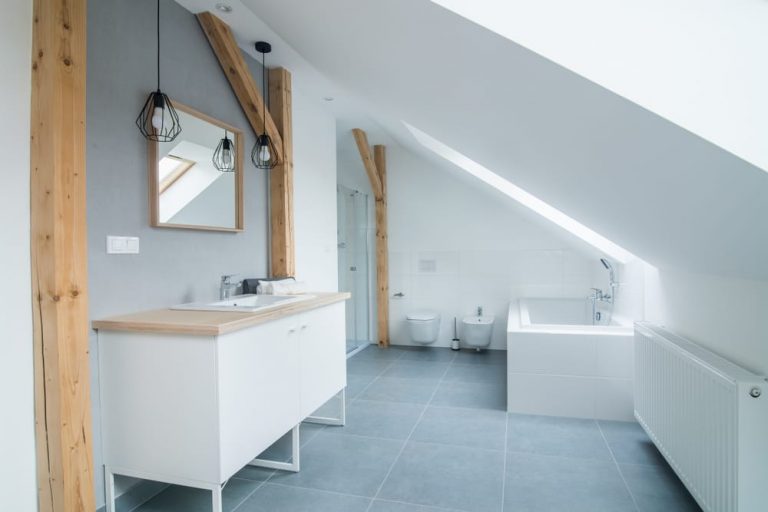 Thinking of converting your loft? Then don't miss these incredible loft conversion ideas to get design inspiration and create a new space in your house that you and your family can enjoy for years to come.
We have been doing amazing loft conversion in South London that has transformed the look and feel of dated design into something fresh and contemporary.
Whether you opt for a guest room, home office, or additional bathroom for your loft conversion, here are five ideas for loft conversions to inspire you.
1. Add A Charming Guest Room
You can completely transform your loft space into a fancy guest room for friends and family that come to visit who will enjoy their little luxury oasis.
2. Loft bathroom
Most people don't usually have the opportunity to dream big when it comes to our bathrooms – but maybe a loft conversion could change that. By dedicating the whole space to a spa-like retreat, you can totally indulge in features like a double sink or a walk-in shower.
3. Home gym
The benefit of loft conversions is that you can make it anything you want – including a home gym which is one of the new trending loft conversion design ideas of 2023. Also, consider reinforcing the floor so sound doesn't travel downstairs and add extra ventilation to keep the room fresh and cool.
4. Go boutique
When going through all the effort of creating a dream space in your converted loft, take it to the next luxury level. Think about designing a guest bedroom that feels worthy of a boutique-style hotel with the placement of a statement piece like a stunning freestanding bath tub within the bedroom space.
5. Home office
If you work from home full-time, it's necessary to have a home office that gives you the privacy and quiet you need so you can get your work done. A converted loft that is carefully planned out to give you the storage, light, privacy, and accommodations for all your tech gadgets is the perfect use of the space.
If this article has left you inspired but you're not sure where to start, you can always book a quick consultation with us. Doran Bros. Construction provides end-to-end contractor service for loft conversions in Southwest London as well as all other home renovations. With expertise on the complete loft conversion process, we can help you with loft conversion plans from start to finish.