Easy and Affordable Loft Conversion Staircase Ideas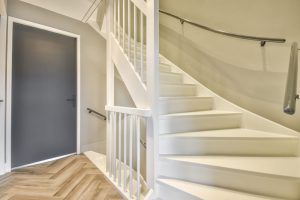 When it comes to doing loft conversions in your home, in addition to the loft conversion space design, one of the most important factors to address is the staircase.
The staircase that leads up to your loft plays an important safety and aesthetic role early on in your loft's development. Yes, of course, you will want your loft conversion stairs to look good, but safety and practicality are the most important factors.
In this article, we'll give you some easy and affordable loft conversion staircase ideas. Keep reading to find the one that's perfect for your loft conversion in South London.
CUSTOM VS. PRE-FABRICATED STAIRCASES
As you can imagine, a custom staircase will naturally be more expensive than something prefabricated. They are ideal for people who are trying to fit stairs into awkward or tricky spaces or are looking for something entirely unique to match their home's existing shape and decor.
A pre-made staircase is also a good loft conversion stair idea. It is less expensive, but also high quality. However, an "off-the-shelf" staircase will still need customising to ensure they fit the dimensions of the space where they are being installed.
SPIRAL STAIRCASES FOR LOFT CONVERSIONS
Spiral staircases remain one of the most popular, cost-effective, and versatile stair ideas for loft conversions for both traditional and contemporary living spaces. Spiral staircases are the go-to design for loft spaces that don't have enough room for a traditional straight or L-shaped staircase.
FLOATING STAIRS
Floating stairs are ideal if you need a space-saving option. Floating stairs are supported by cables that run from the ceiling to the steps or are embedded in the wall for support.
Take a look at our website to see our local loft conversion home projects. Turn your loft conversion in Southwest London into a reality with Doran Bros Construction. We will design and build a space that your family and friends can enjoy for years to come. As one of the leading designers and builders in the area, we listen to your ideas and add the finishing touches to your design and build it to be safe and long-lasting.