5 Common Myths About Loft Conversions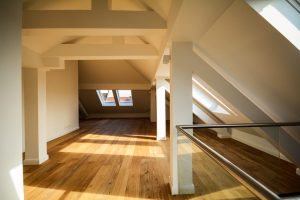 Loft conversions are becoming more popular as people in the UK realise that they need more space for their lifestyles. If you're debating converting your loft into a more functional space, you might be worried about several misconceptions about loft conversions like:
Myth 1: Loft Conversions Don't Work with Low Roofs
Even if your loft has a low hanging roof, you can still have a well laid out conversion. There's also no legal requirement for ceiling height when carrying out a loft conversion. The specialists at Doran Bros are unparalleled in making the most out of every space so don't let your ceiling height stop your plans.
Myth 2: It's Difficult to Put in a WC
Regulations about where you can place a WC have been relaxed some, allowing for more options if you want a toilet in your loft.
Myth 3: A Loft Conversion Won't Pay Off in the Long Run
If you plan to sell your home in the future, you might think that a loft conversion will cost more than it will return. When done correctly, a loft conversion can add up to 30% on the overall sale price of your home. Space is at a premium in the UK, so people are willing to pay more to get as much space as possible in their homes.
Myth 4: It's Cheaper and Easier to Just Move
Any home purchase/move is a major investment and housing prices are on the rise on top of this. There are several fees and costs associated with moving that go beyond the price of the house, not to mention how much time and stress goes into moving.
Doran Bros can work with every budget to ensure that you can make your house the home of your dreams without having to go through the hassle of moving.
Myth 5: Planning Permission is Hard to Get
Securing planning permission in the past was often a difficult process, especially during the pandemic when paperwork was at a standstill. The outcome for planning permission is much faster these days and some homes may not need planning permission at all.
Now that these loft conversion myths are busted, contact Doran Bros to get started on your next project. We are the most trusted experts for loft conversion in South London and South West London. Whatever you can dream, we can build it.