4 Amazing Garden Ideas for your Outdoor space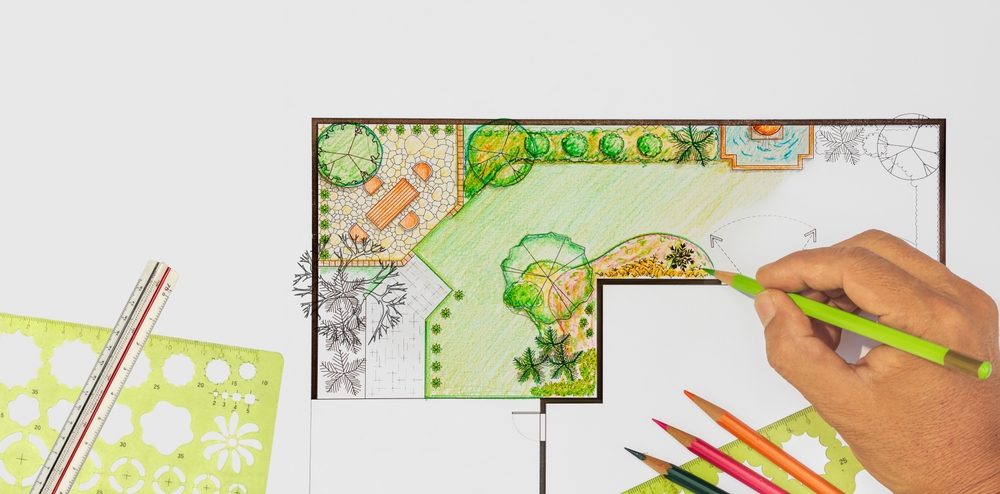 With travel restrictions still in place in several holiday destinations, staycations are here to stay. This means that our gardens are more important to us than ever as a space to play, socialise, and relax.
If you are looking for ideas to spruce up your garden or to make it more functional for your lifestyle, Doran Bros Construction has 4 of the top trends for garden landscaping in 2022.
Rewilding
Instead of perfectly manicured gardens, people are increasingly opting for a more natural look. This trend of nature-scaping and wilding is seeing gardens transformed into peaceful patches of nature that provide homeowners with their own personal sanctuaries.  
Wild gardens are not only great for mental health but they are better for the ecosystem. This is especially true if you plant with pollinators in mind and set aside spaces to feed and encourage local wildlife.
Garden Rooms
With so many of us working from home, it's vital to have a bit of separation between work and home. Constructing or repurposing a garden room or outbuilding can be a perfect way to do this. From a home gym, to a garden office, to a games room for the whole family, garden rooms have come a long way from potting sheds.
Water Features
Water features are making a comeback in a big way. Contemporary water features are all the rage this summer, especially ones with spheres and water blades. The relaxing sound of water features adds even more zen to your personal escape.
Garden Zoning
To help you make the most of your desire for outdoor living, you should designate certain parts of your outdoor space for specific purposes such as cooking, playing, and eating. Zoning your garden will not only make your space seem cleaner and more streamlined, but will also make it more functional.
You should also remember to dedicate an area for relaxation. Even if you only have room for a bench and some potted plants, make a space where you can chill out, relax, and enjoy the fresh air.
Landscaping in South London
For more garden ideas and garden designs for outdoor spaces in the UK, contact Doran Bros. We are a well-established and trusted construction and landscaping company in South West London. Whatever your dreams for your home and garden, Doran Bros can help make them come true.