6 Ways to Save Money on a Home Renovation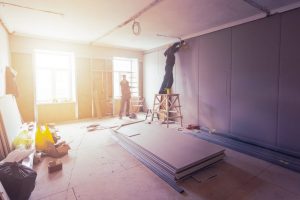 Whether you're in a new home or want to give your existing home a bit of a makeover, Doran Bros Construction can help. We know that taking on a renovation project might seem daunting, but one way we can help with reducing your stress is by giving you tips on how to save money on a home renovation.
1 Create a Budget and Stick to It
Know what you're able to spend and stick to it. Budgeting is a skill that will benefit you throughout your entire life. Having a budget doesn't mean 'cheap,' rather it means getting more out of what you can afford. You should also add some padding to account for any unexpected costs.
2: Pay In Cash (If You Can)
This isn't feasible for all situations, but, if possible, you must pay for as much as you can in cash. This will avoid any interest charges adding up on your credit card or on a loan. Sometimes paying in cash can even get you a small discount.
3 Don't Rush It
You might feel like you need to do everything all at once as quickly as possible. However, doing this can leave you with choices you end up regretting. Take your time and if it's a big project, do just a room or two at a time.
4 DIY
You don't have to start building your own cabinets, but there are a lot of tasks you can do yourself to save time and money. Clean up the space, clean any surfaces, and get permits ahead of time.
5 Don't Go All In on Expensive Materials
You can easily decide on the quality of materials used to create a sophisticated look. Save your money and opt for more economical materials in areas that aren't as high impact. You can also reuse some of your existing fixtures if they are in good condition.
6 Sell Anything You're Not Using
Gumtree, Facebook Marketplace, and local bulletin boards are a great place to sell unwanted items that would otherwise go into the skip. People are always looking for deals on fixtures, appliances, and materials.
Doran Bros knows the best ways to save money on home renovations without compromising on quality. Speak to us today for a no obligation quote on house renovation in South London and South West London.