6 Reasons to add an Addition to Your Home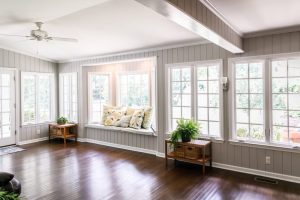 Owning a home is a dream come true for many people. If you've been enjoying your home for many years, there may come a time when it's time make a change to breathe some new life into your home by making some additions and improvements. A room addition is a great way to transform your home to give you space that you've been longing for.
Building a room is a big task, so it's important to choose the right contractor to guide the renovation and execute the work to your specifications. For home renovation in South West London, look no further than Doran Bros. Construction. As one of the leading renovation contractors, you can count on us to design and build your new add-on space that will exceed your expectations.
There are many benefits of adding an additional room to your house. Here are a few reasons why….
1. A Room Addition Creates Multiple Possibilities
When it comes to home improvement additions, more space is often high on the wish list, and a room addition is an obvious solution. A room addition gives you flexibility for the future. The additional space may serve one purpose today such as a home office, but in the future you might want to make it into a home gym.
2. Room for More Family Members
Young first-time home buyers may buy a new home to accommodate a small family. However, a home addition can provide more space for a growing family or for visitors.
 3. Added Property Value
A room addition can add property value to your existing home. A four-bedroom house would definitely have more market value than a three-bedroom house.
4. An Economical Solution to Moving
Building a new room (bedroom, bathroom, office, etc) is a much more economical solution that allows you to stay in your family home instead of purchasing a new one.
5. Add or Improve Natural Light
The addition of a sunroom can capture the warmth and light of the sun as well as reducing energy bills. And, if built properly, it can also improve house insulation.
6. Additional Functionality
Having an extra multi-purpose room can add more functionality to your home.
When you're ready to get serious about a home addition project, contact Doran Bros. Construction. Continue exploring our website to see some of our house renovation projects in South London.