The Pros and Cons Flat Roof Vs Pitched Roof Extension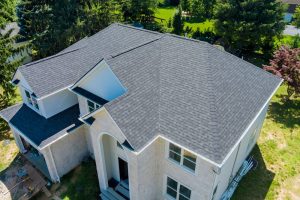 Are you planning a house extension in South London? If the answer is yes, then you're probably considering what roof to use – pitched or flat. Whether you are looking to extend the living space in your home or simply converting a garage, the type of roof you choose for your house extensions in South London is an important practical and design choice to make.
We have outlined the pros and cons of a flat roof vs a pitched roof extension so you can make an informed decision.
House Extensions South London – Flat Roof vs Pitched Roof Extension
There are many factors to consider when choosing between a flat roof vs a pitched roof extension which include cost, appearance, durability, space, and lighting. Both the flat roof and pitched roof have their own unique set of benefits.
Pitched Roof Extension Pros and Cons
Pitched roofs are traditional roof styles that have been around for many generations. Below are the pitched roof extension pros and cons.
Pros:
Pitched roofs are a great way to add more storage.
The high ceilings of a pitched roof make the space feel bigger.
Iconic, traditional, and classic roof design.
They can withstand rain over long periods of time without leakage issues.
Has a long lifespan.
Provides great insulation.
Roof lights can easily be added to fill the space with natural light.
Cons:
Due to the complex design, they can be more expensive that a flat roof.
Flat Roof Pros and Cons
A flat roof can give a unique and more contemporary appearance to your home. Below are a few flat roof pros and cons to give you a better idea about flat roof home extensions.
Pros:
Perfect for properties located in neighbourhoods with height restrictions.
They are an ideal solution for garage extensions.
Good for both residential and commercial properties.
Flat roofs do have a slight slope to allow for water run-off to prevent the water from pooling and causing roof damage and leaks.
A cost-effective option due to lower construction and labour costs.
Quick to install.
Contemporary and sleek design.
Roof lanterns can be added to allow for more natural light to fill the room.
Cons:
Short lifespan.
They require more maintenance.
Ask the Professionals at Doran Bros. Construction About Your House Extension in South London
Here at Doran Bros. Construction, we understand how overwhelming it can be to make design choices for your house extension in South West London. We're here to guide you throughout the process. Contact us today for a free consultation!