A Guide to House Extensions for Multi-Generational Living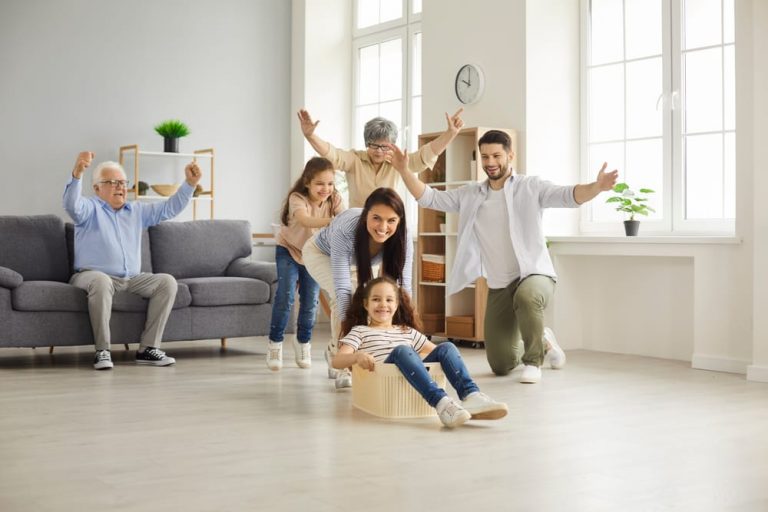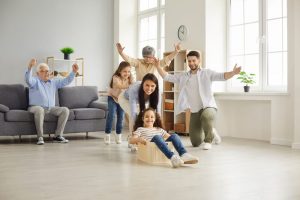 In the past decade, there's been a steady rise in the number of multigenerational families living together due to the current housing crisis in the UK.
This increase in multi-generational living is due in large part to the number of married adult children (and their families) still living with their parents while they struggle to find housing. Currently, one in six people in the UK currently live in a multigenerational household.
Homeowners and their families are discovering new ways to get the most out of their home and to enjoy being together as a family. From sharing expenses to sharing chores and everything in between, this lifestyle is proving to be very beneficial on a personal and practical level.
If you're considering expanding your household, here's all the advice you need to make a space for several generations to live happily together.
A GUIDE TO HOUSE EXTENSIONS FOR MULTI-GENERATIONAL LIVING        
One of the primary concerns family members face when shifting their lifestyle from a single-family home to a multi-generational home is the fear of losing privacy. Yet, house extensions in South London by Doran Bros. Constructions are designed to ensure that every family member can the privacy and space they need for a bit of peace and quiet.
We've rounded up 5 of the most practical planning tips for multigenerational families living together, let's dive in!
5 Design Tips For Creating A House for Multigenerational Living
Maximise communal social spaces and private areas of the house.
Create a home that can be adapted to your family's changing needs, for today and in the future.
Make sure all adults agree (with a written agreement) when it comes to the shared property – investing, remodelling, loans, taxes, responsibilities, repairs, payments, etc.
Check you've got the correct planning permission for extensions, loft or garage conversions, etc. before you start building.
Use reliable contractors and designers that will stay on budget.
Benefits Of Multi-Generational Living
The design of multigenerational homes allows families, both immediate relatives and extended family, the space they need to live under one roof in complete harmony.
Here are some of bonuses of living together:
        Sharing household expenses.
        Sharing homeowner responsibilities and tasks.
        Strengthening family relationships.
        Added safety and protection for elderly parents.
If you're interested in creating a multigenerational home by doing a home extension in South West London and want more information, please get in touch with us.
Click here if you'd like to see some of our finished projects.